Graduate Student: PhD Candidate, Dual-Title in Hispanic Linguistics and Language Science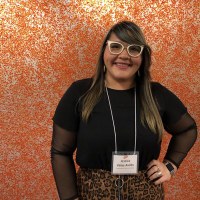 Biography:
I am a PhD Candidate pursuing a dual-title degree in Hispanic Linguistics and Language Science. I received a B.A. in Spanish Education from the University of Puerto Rico and two M.A.s in Hispanic Linguistics from the University of Puerto Rico and Penn State University. My research explores the effect of literacy on prediction (also called anticipation) during spoken language comprehension with low- and high-literacy individuals.
Project Summary:
The vast majority of the studies investigating predictive processing are based on a small sample of the world's languages and, with some exceptions, have almost exclusively been conducted with college students. The relative absence of non-academic samples in lab-based research raises the question of how generalizable the results from previous studies are. This study aims at bringing diversity in language science by examining adults with varying levels of literacy skill who have not attended college. Native Spanish speakers will be recruited from San Basilio de Palenque, a small Afro-Colombian village, to partake in two experiments to determine the role of literacy on predictive processing during spoken language comprehension. In Experiment 1, eye movements to objects displayed on a computer screen will be recorded while participants listen to Spanish sentences where the cue to anticipation is morphosyntactic (i.e., grammatical gender). Experiment 2 will also employ an eye tracking technique, this time to examine how morphosyntactic and semantic cues modulate anticipatory processes. Findings from the proposed experiments will be used to create and to offer literacy workshops for diverse and less-advantaged populations.