2010-2011, Undergraduate Student - Psychology & Business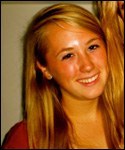 Biography:
I am currently in my second year at the Pennsylvania State University and look to graduate in the spring of 2013. I hope to graduate with both a BS in psychology and a focus on neuroscience and a BS in German with a focus on business. I also am working towards a minor in business. Within the field of psychology, I'm especially interested in the field of neuroscience, because I find taking a very scientific route to examine the mind and body intriguing. I am very interested in both ERP work and family studies. I think that upon receiving my undergraduate degree I will move on to further schooling, although I haven't yet decided whether I want to go to medical school or graduate school for counseling psychology.
In the future, I see myself in the field of psychology. More than anything I want to work with children, so whether I work in a practice of child psychology, family counseling, or as a pediatrician, it will be within that capacity. I also have chosen to focus heavily on business in my schooling because those are skills I will always need to have in my life, to run my own finances, psychology practice or in a variety of different situations. Before I settle down in my career and mostly while I'm still in school I look to participate in as much psychological research as possible. The possibilities within a research field are endless and fascinating and results from research help contribute new information to many career fields. I do not see myself doing this for the rest of my life, but it is not a part of studying psychology that I want to miss out on.
In particular, I find the study of second languages very interesting because of the communicative aspect of culture. Languages link us all together and I frequently wonder about the connections that could occur across the world if we all spoke the same language. Knowing a language takes up a large part of your brain and a great deal of time. Languages are all man-made, yet this skill seems to be innate within every human being. I cannot wait to learn more about the field of psycholinguistics from the inside through the hands-on research.
Although I have never studied abroad before, I believe I will get the most out of this specific type of second language research by being abroad. It is much more common to find people who speak two languages in countries other than the United States and a study abroad experience is valuable in for gaining more independence and acquiring cultural knowledge skills that are unattainable by living in one place for a lifetime.