Undergraduate Student: Communication Sciences and Disorders, minors in Rehabilitation and Human Services and Early Childhood Education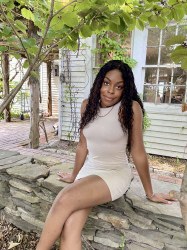 Biography:
I'm a third-year majoring in Communication Sciences and Disorders with a minor in Rehabilitation and Human Services as well as Early Childhood Education. I am currently a part of Dr. Miller's Child Language Development Lab. I have been working with her since my sophomore year. Research has been a big interest of mine since I came to college. Outside of academics, I work at a daycare back home and have been there for five years. For my PIRE project I will be conducting my research in Mexico City.  I can't wait to begin this journey!
Project Summary:
A big challenge for research and clinical practice in communication disorders is how to differentiate between a language disorder and a language difference in bilinguals. One tool that has potential to help with this challenge is a sentence repetition task. Listening to sentences and repeating them engages multiple aspects of a person's linguistic system. With my partner Raegan, we will ask Spanish-English bilinguals to repeat sentences in English. We will also do several other tasks so we can better understand what factors help them repeat sentences more accurately.