Professor of Education, Director of the Laboratory for Communication Science, University of Hong Kong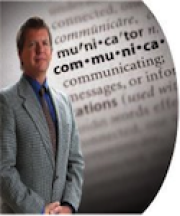 Biography:
Dr Weekes received his PhD from Macquarie University in 1992 working with Professor Max Coltheart and then Professor Glyn Humphreys at the University of Birmingham (UK), funded by the British Council. He then began his long-lasting research collaboration in the field of Chinese language processing with Dr May Jane Chen at the Australian National University. In 1994 he moved to the UK but continued collaborative work in East Asia (Hong Kong, Singapore and Beijing) most notably with Professor Yin Wengang at the Key State Laboratory of Mental Health, Chinese Academy of Science. From 2001-2010 he was at the University of Sussex where he helped to establish the Human Psychophysiology Laboratory (HPL) supervising research projects using EEG, TMS, fMRI and eye tracking methods. He is currently on the editorial boards of Aphasiology,Bilingualism: Language and Cognition and Psicologia.
Dr Weekes is an experimental psychologist who studies the cognitive processes that we use for communication. Specifically, his work investigates the memory mechanisms necessary for normal and impaired language processing (aphasia). He uses cognitive models of language processing to guide his work in the areas of reading, writing and speech production. He uses an experimental approach to study cognitive processing including behavioural, brain imaging and cross-linguistic methods. Dr Weekes is also a clinical psychologist and he carries out research with adults and children who have communication disorders caused by dementia, dyslexia and poor reading comprehension in Indo-European and Sino-Tibetan languages. This work has a focus on cognitive aspects of communication disorders and how to treat impaired cognitive processes using behavioural and neuroscience methods. His research on communication disorders is part of a larger programme of work that links research with clinical practice supporting the research theme of Communication Disorders and Science at the University of Hong Kong. He is the Director of the Laboratory for Communication Science.
Publications:
Dai E., Kong P.H. & Weekes B.S. (2012). Recovery of naming and discourse production in a Cantonese-Mandarin speaker. Aphasiology, 26(6), 737-756.
Otero, S.C., Weekes, B.S. & Hutton, S.B. (2011). Pupil size changes during recognition memory. Psychophysiology, 48(10), 1346-53.
Zhang, Q.F. & Weekes, B.S. (2009). Orthographic facilitation effects on spoken word production: Evidence from Chinese. Language and Cognitive Processes, 24(7), 1082-1096.
Weekes, B.S., Chan, A., & Tan, L.H. (2008). Effects of age of acquisition and word frequency on brain activation during Chinese character recognition. Neuropsychologia, 46(7), 2086-2090.
Weekes, B. & Raman, I. (2008). Bilingual deep dysphasia. Cognitive Neuropsychology, 25(3), 411-436.
Weekes, B.S. Hamilton, S., Oakhill, J.V. & Holliday, R.E. (2008). False recollection in children with reading difficulties. Cognition, 106(1), 222-223.