Associate Professor of Linguistics, University of Toronto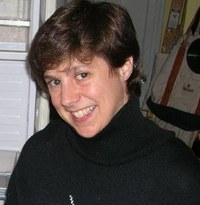 Biography:
Research Focus:
Sociolinguistics, language variation and change, Heritage Languages in Toronto, New England dialects, Montreal Anglophones and French, Faetar
PI, Heritage Language Variation and Change in Toronto. 2009-present. SSHRC-funded research to document and analyze language change in Toronto's Heritage Language communities and develop a corpus of transcribed (time-aligned) recordings (40 speakers x 8 languages). >50 students involved in all stages of research.
Documentation of Faetar, an unwritten and endangered Francoprovençal language. My dissertation was the first study of Faetar based on naturally occurring speech and the first in a variationist framework. Nagy (2000) was the first complete grammar of the language. Working with Faeto's school, I developed online teaching materials. I continue this documentation project with heritage speakers in Toronto.
Co-developer, with S. Tagliamonte, of Corpora in the Classroom, a website for sharing linguistic corpora for student research. 2009-present.
Selected Papers:
Kang, Y.-J. & N. Nagy. 2016. VOT merger in Heritage Korean in Toronto. Language Variation and Change 28.2:249-272. dx.doi.org/10.1017/S095439451600003X.
Nagy, N. 2016. Heritage languages as new dialects. The Future of Dialects: Selected papers from Methods in Dialectology XV. Marie-Hélène Côté, Remco Knooihuizen & John Nerbonne (eds.). Berlin: Language Science. 15-34. DOI:10.17169/langsci.b81.81.
Nagy, N. 2015. A sociolinguistic view of null subjects and VOT in Toronto heritage languages. Lingua 164B:309-327. http://dx.doi.org/10.1016/j.Lingua.2014.04.012.